The Matt Noffsinger Band is a Classic & Modern Rock band that has quickly gained popularity
along the Jersey shore and tri-state area. Headed by lead singer and guitar player Matt Noffsinger,
he has been performing up and down the Jersey Shore for 10+ years. Joined by some of
the best musicians and performers along the Jersey Shore the Matt Noffsinger Band
plays an extremely diverse and unique style of classic and modern rock
sure to get crowds of any age group dancing and singing along!
HAVE THE MATT NOFFSINGER BAND PLAY YOUR NEXT EVENT!
PLEASE EMAIL US FOR BOOKING INFORMATION.
THE MATT NOFFSINGER BAND PLAYS:
Audioslave • Bruce Springsteen • Joe Cocker • Tom Petty • Tod Rundgren • Marshall Tucker • Crosby Stills, Nash & Young
Johnny Cash • Bob Marley • INXS • Stevie Ray Vaghn • Dave Matthews • The Doors • James Taylor • Aerosmith
The Police • Neil Young • Cat Stevens • Eric Clapton • Pearl Jam • Jack Johnson • Ottis Reading • Jim Croce
Allman Brothers • George Thoroughgood • Pink Floyd • Red Hot Chili Peppers • Kool & The Gang
Cheap Trick • Lynyrd Skynyrd • Duran Duran • James • Billy Joel • War • Rolling Stones
Steely Dan • Grateful Dead • Paul Simon • Van Morrison • The Who • Foo Fighters
Wild Cherry • Stone Temple Pilots • Jimmy Buffet • Moody Blues • Incubus
Gnarls Barkley • John Mayer • Alice In Chains • Willie Nelson • Dire Straits
Lenny Kravitz • Steelers Wheel • Grand Funk Railroad • Dobie Gray
Uncle Cracker • Maroon 5 • The Stray Cats • Men at Work
The Beatles • Black Sabbath • Modern English
Elton John • Radiohead • Michael Jackson
America • The Eagles • Guns n' Roses
Cee Lo Green • Foster The People
Seals & Croft • Kings of Leon
AND MANY MORE!!!!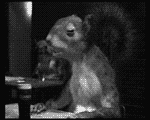 HOME l GUESTBOOK l SHOW CALENDAR l PICTURES